Getting Started

Community Hiscores
See who's on top & check your skill levels! View the
Hiscores
.

Report a Bug
OpenRSC
Experience RuneScape Classic in its original glory:
OpenRSC
!

2009Scape Mobile



Join us on Discord
2009Scape has an active community on our Discord Server. Discuss the game, ask questions, or just hang out! Join Now!


Two Many Quests
11-November-2023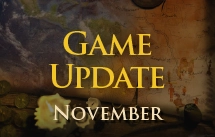 Creature of Fenkenstrain, Rag and Bone Man, new random events and much more!
Read more...
More Changes in Gielinor
04-October-2023
There have been some more changes in Gielinor...
Read more..
Troll Stronghold
11-September-2023
Troll Stronghold has been implemented, along with more Keldagrim and more cooking...
Read more..

View Announcements on Discord