Getting Started

Community Hiscores
See who's on top & check your skill levels! View the
Hiscores
.

Report a Bug
OpenRSC
Experience RuneScape Classic in its original glory:
OpenRSC
!

2009Scape Mobile



Join us on Discord
2009Scape has an active community on our Discord Server. Discuss the game, ask questions, or just hang out! Join Now!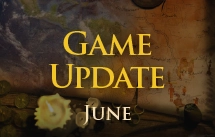 Plague City, new requirements system, fixed construction issues, immersion improvements and more...
Read more...
The Grand Update
25-April-2023
The Grand Tree quest, crop circles, improved diaries and much much more!
Read more..
Introducing Global Chat
03-March-2023
This update introduces the global chat system...
Read more..

View Announcements on Discord